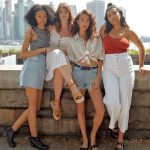 The Importance of Fit: Finding Clothes that Flatter Your Body Shape
We all know the feeling of slipping into that perfect outfit—the one that seems to hug your curves in all the right places, elongate your silhouette, and effortlessly exude confidence. The truth is, finding clothes that flatter your body shape is not just a matter of fashion; it's an art that can transform your entire appearance and boost your self-esteem. Understanding your body shape and selecting clothing styles that complement your unique figure is the key to unlocking your full style potential.
Key Considerations When Shopping
When it comes to finding clothes that flatter your body shape, there are several key considerations to keep in mind. Understanding your body shape is the first step towards making informed choices that enhance your natural features and boost your confidence. Here are some essential factors to consider while shopping for flattering clothes:
Identifying your body shape: To determine your body shape accurately, start by assessing your proportions. Take measurements of your bust, waist, and hips, and compare the ratios. Common body shapes include pear, apple, hourglass, rectangle, and inverted triangle. Online resources and body shape guides can provide additional assistance in identifying your specific body type.
Highlighting your best features: Every body shape has its unique assets, and the right clothing choices can accentuate them. If you have a defined waist, consider belts or fitted styles to draw attention to this area. If you have long legs, opt for skirts or pants that showcase their length. By strategically emphasizing your best features, you can create a balanced and flattering silhouette.
Minimizing areas of concern: We all have areas of our bodies that we may feel less confident about. The good news is that clever clothing choices can help downplay these areas. For example, if you're conscious about your stomach, choose tops with draping or patterns that divert attention. If you want to minimize broader shoulders, opt for V-necklines or open-collar tops that create the illusion of a narrower upper body.
Fabric choices: The fabric you choose plays a crucial role in achieving a flattering fit. Look for materials that drape well and skim over your curves rather than cling to them. Fabrics with a bit of stretch, such as jersey or spandex blends, can provide a comfortable and flattering fit. Additionally, consider the weight and texture of the fabric, as they can impact how the garment hangs on your body.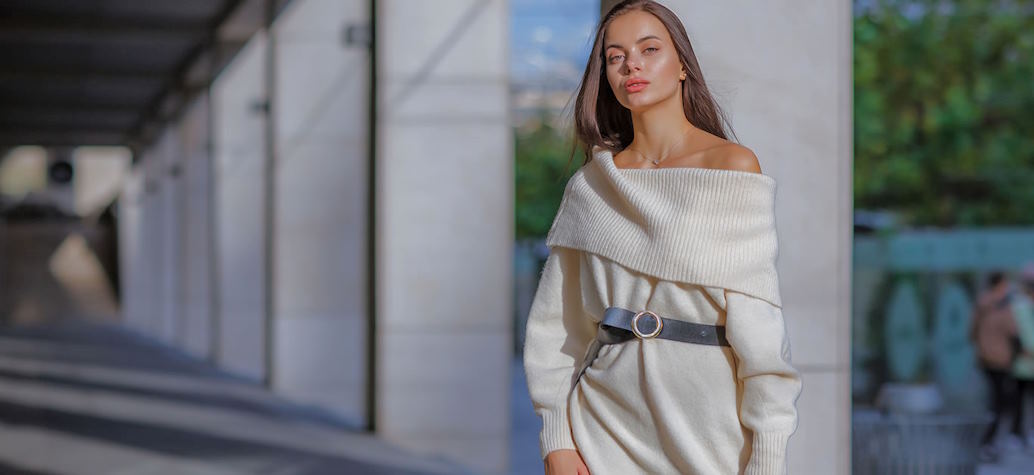 Styling Tips for Different Occasions
Your body shape should never limit your style choices, regardless of the occasion. Whether you're heading out for a casual day, gearing up for a professional setting, or preparing for an elegant evening event, there are styling tips that can help you look and feel your best. Here are some suggestions for dressing for different occasions while flattering your body shape:
Casual wear: When it comes to everyday outfits, comfort and style go hand in hand. For pear-shaped bodies, opt for tops that draw attention to your upper body and balance your hips. High-waisted jeans or A-line skirts can complement your curves. Apple-shaped bodies can benefit from flowy tops paired with slim-fitting bottoms to create a more defined waistline. Hourglass figures can embrace form-fitting dresses or tops that highlight their curves. Rectangle-shaped bodies can experiment with layering and belted styles to create the illusion of curves. Inverted triangle-shaped bodies can go for wide-legged pants or skirts with patterns at the bottom to balance broader shoulders.
Professional attire: Dressing for the workplace requires a balance of professionalism and style. Consider tailored pieces that define your waistline, such as pencil skirts or structured blazers. A-line dresses or tops with a slight flare can flatter pear-shaped bodies. Apple-shaped bodies can opt for wrap dresses or tops that create an hourglass silhouette. Hourglass figures can showcase their curves with fitted sheath dresses or tailored trousers. Rectangle-shaped bodies can experiment with peplum tops or dresses to add dimension. Inverted triangle-shaped bodies can opt for wide-legged pants with a tailored blazer to create a balanced look.
Eveningwear: Formal events call for elegance and sophistication. Pear-shaped bodies can look stunning in A-line gowns that highlight their smaller waist. Apple-shaped bodies can choose empire waist or draped styles that flow over the midsection. Hourglass figures can rock mermaid or trumpet gowns that accentuate their curves. Rectangle-shaped bodies can experiment with embellished or ruffled dresses to add volume. Inverted triangle-shaped bodies can opt for V-necklines or off-the-shoulder styles to balance broader shoulders.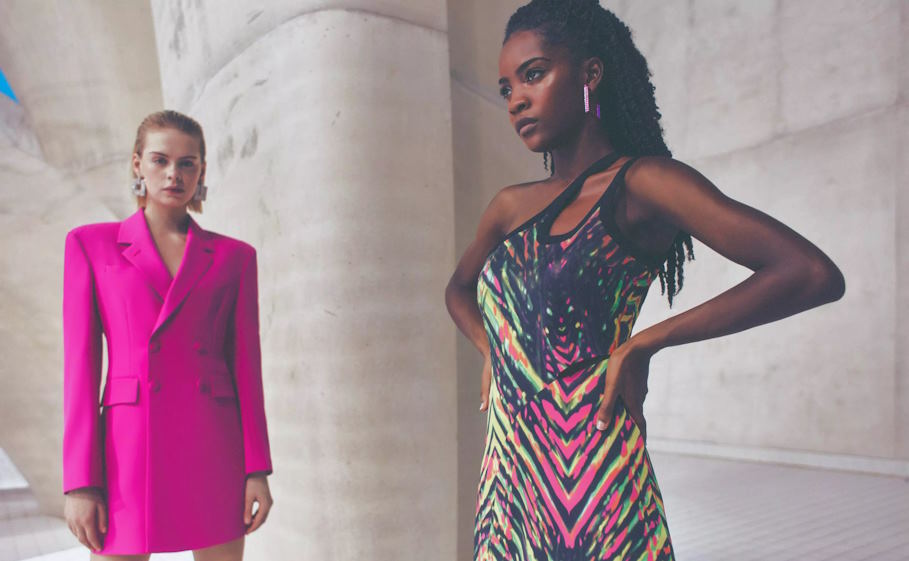 The Confidence Boost
Clothes are more than just garments we put on our bodies—they have the power to transform how we feel about ourselves. When you find clothes that flatter your body shape, the impact on your self-confidence is remarkable. Here's why:
Impact of well-fitted clothes: Wearing clothes that fit you perfectly can do wonders for your confidence. When you put on a garment that hugs your curves in all the right places or creates a sleek silhouette, you instantly feel more comfortable and poised. Well-fitted clothes accentuate your best features and make you feel more put-together, boosting your confidence to take on the world with a newfound sense of self-assurance.
Personal style expression: Dressing for your body shape allows you to showcase your individuality and express your personal style. It's an opportunity to embrace and celebrate your unique features. When you wear clothes that flatter your body shape, you send a message to the world that you embrace who you are, and that level of authenticity radiates confidence. By dressing in a way that suits your body shape, you can feel more empowered and at ease in your own skin.
Emotional well-being: The positive psychological effects of wearing clothes that make you feel good about yourself should not be underestimated. When you slip into an outfit that enhances your natural beauty and makes you feel comfortable and stylish, it has a direct impact on your emotional well-being. You walk taller, interact with others more confidently, and carry yourself with an air of positivity. The act of wearing clothes that make you feel good can uplift your mood and contribute to a more positive mindset.